About
Program Information
Overview
Sahaja Online offers a variety of guided meditation sessions to fit your specific needs. Our sessions are led by expert instructors and streamed live, so you can practice from the comfort of your own home, or anywhere you choose and on any device.
Our sessions are always free.
You can join any of these programs by looking them up on our Meditation Calendar.  Most of our sessions address the need of first-time attendees, but it always useful to attend an Introductory Program first if you're new to Sahaja meditation.
Feel free to request us for additional or special sessions, including one on one sessions.
Introductory Program
This initial session is designed to introduce the Sahaja meditation practice. Instructors will provide an overview of the Sahaja technique and explain its unique benefits.
The basis of Sahaja meditation is a one-time activation of your inner subtle energy system, which is the focus of our Introductory Program. You'll learn how to awaken and activate your inner subtle energy so you can practice meditation effectively. To get started, simply register with Sahaja Online, and check our meditation calendar for upcoming sessions.
For regular attendees and meditators, we share additional meditation related material, tips, and advice that can help you maximize the benefits of your Sahaja meditation practice.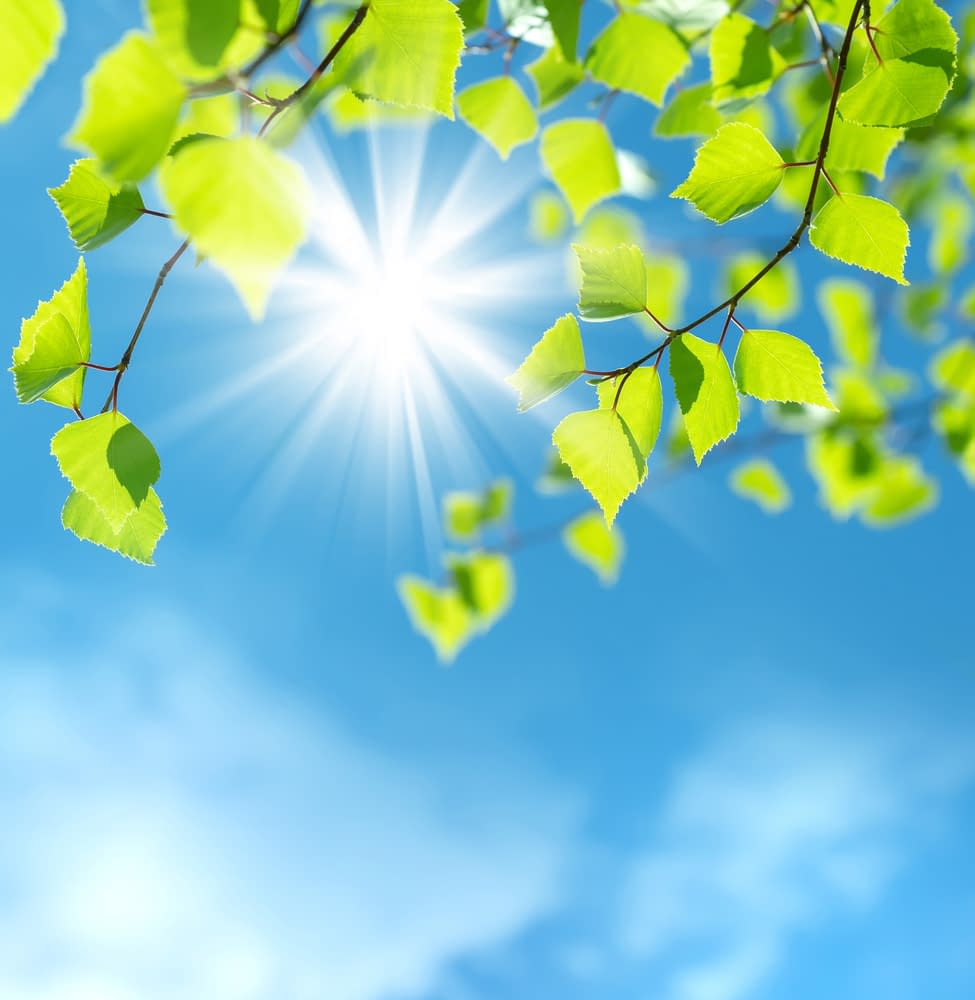 Introductory

Beginner

Holistic Healing

Sleep Problems

Depression

Addiction Recovery

ADHD
Frequently Asked Questions
About the practice, benefits and what to expect
What is Sahaja Online?
Sahaja Online provides complete internet-based access to Sahaja meditation. By registering on this platform, you can attend introductory programs and ongoing intermediate meditation classes, as well as advanced classes. You can also learn all about meditation and spirituality without registering. All content is freely available for anyone to access. There are plenty of articles on meditation and associated scientific research, spirituality, and Sahaja practitioner experience videos.
Who's behind Sahaja Online?
Sahaja Online is run by a group of passionate Sahaja practitioners, keen on helping people transform their lives through spiritual meditation. As with all Sahaja meditation classes, everything on Sahaja Online is offered free of charge. You can explore the perspectives and experiences of the Sahaja practitioners who run Sahaja Online through their in-depth
videos
.
Can Sahaja conduct a meditation program at my organization, work location or nearby venue?
Absolutely. Please let us know the size of the audience and we'll be glad to have our instructors come over to do an
introductory Sahaja program
at a convenient time. There is no charge for the Sahaja program itself, but if the venue requires extensive travel or lodging costs for our instructors or other administrative or logistical costs, we may ask you to arrange for those. In most cases, we try to cover those as well, as much as we can, particularly for larger audiences.
What information do you collect during the registration process and how do you use this information?
We collect your name, email address, zip code and some information around your age group, your expectations of Sahaja when you sign up, as well as whether you've practiced other types of meditation before. We do not sell or distribute any information we gather during the registration process. We use your email address only to keep you informed about upcoming sessions and events and for our coaches to communicate with you. We use your zip code to assess how many people are practicing Sahaja online in different regions, with the goal of possibly organizing in-person advanced sessions in the future at locations where there's a sizable number of interested Sahaja practitioners. We use all other information to tailor the content of our online programs so we can make them more useful to each audience and maximize the benefits and impact of the sessions.
Can I delete my account with Sahaja Online?
Of course, you may delete your account at any time. We hope that you'll take a minute to provide feedback as to why you chose to delete your account so that we may better serve our audience.
Can I have a consultation offline or online with your instructors?
Absolutely. Our practitioners are always willing to help and answer any questions. You can use our
Contact Page
and specifyif your request or query is addressed to a specific instructor. Do keep in mind however, that all our instructors are volunteer practitioners and it may not always be feasible for them to provide an immediate response. But we're always ready to help you in every way we can and we'll try our best!
Are your instructors certified?
No. And there's no need for "certification." The practice of Sahaja and growth of an individual using Sahaja meditation is a living, dynamic and evolutionary process. It operates on an inner energy that grows naturally like a tree. Such a living process that also works at the subtlest levels does not lend itself to establishing standards, "minimum requirements," or qualifications of any sort. Hence, certification of Sahaja instructors is not only impossible, but also meaningless. It would be like giving a baby a certificate at every developmental stage, walking, talking, etc.. That said, all our instructors have been Sahaja practitioners for many years and have verified many different experiences through their own experiments (and the experiences of those they've worked with) all along the way. Most of them have also had an opportunity to be directly associated with our Founder Shri Mataji and practice Sahaja under her guidance. Shri Mataji was acknowledged as an expert spiritual guru across the world, especially in the realm of Kundalini yoga and meditation.
How can I maximize the benefits of Sahaja Online?
Sahaja meditation is an evolutionary process and you continuously evolve to higher stages of maturity and strength of your inner self and subtle energy centers. The first best way to benefit is to allocate time to practice your meditation at home daily. If you're using our ongoing meditation sessions only to meditate
without
your independent daily practice of meditation, that's okay for a while, especially during the initial stages. But typically, the greatest benefits of Sahaja can only be maximized through daily meditation at home. We highly recommend that you watch our
instructional videos
and use those to guide your daily meditation, as well as foot soaking on a daily basis. Next, the aspect of gaining knowledge versus growing in your experience is one of the most important considerations in the practice of Sahaja. Conventional wisdom would say that the more knowledgeable you are, and the faster you accumulate that knowledge, the more benefit you would get. With Sahaja, it works very differently. Your experience of vibrations and vibratory awareness, along with achieving the state of thoughtless awareness, are much more important than absorbing knowledge through all the information presented on this website. In fact, we'll go one step further and state that even if you do not read a single page on our website, but are able to experience deep thoughtless awareness and strong vibrations, you're significantly ahead in your practice of Sahaja and spiritual progress. For centuries, human beings have made the assumption that more knowledge and information equates to better states of existence. Well, not always. At the subtler level of existence, knowledge absorbed mentally is given second preference.
Becoming
a spiritual personality and exhibiting related characteristics and personality are much more important than amassing spiritual knowledge. Sure, if you're able to do both, that's ideal. However, our present human civilization is still taking baby steps in its subtle awareness, so unless you're one of those truly exceptional souls, you're better off focusing on the experience more than the knowledge. This is especially important in the Western world where analytical, logical and comprehension skills are given maximum importance. You may not become a guru in Sahaja by knowing a lot of spiritual concepts, but you most certainly qualify for becoming one if your vibrations are near perfect. So spend most of your time on your meditation, rather than on reading information on the website. You might think that's strange advice coming from the folks who have developed tons of material on this website up for reading and learning, but hey, we've developed that information so more and different types of people can be drawn to our website in the first place! Thirdly, your inner urge to continuously progress to higher levels of maturity will help you maximize benefits from Sahaja. On the other hand, if you're satisfied with attending the ongoing meditation sessions a couple of times a week to de-stress yourself, you're probably missing out on many deeper experiences that Sahaja has to offer. That in no way takes away the importance of those de-stressing opportunities. We all can use that in today's world. But the point is, there's much more to gain than de-stressing, and you're better off giving some time and priority to these deeper aspects of your life if you want to really take advantage of everything that Sahaja has to offer. Yet, the wonderful paradox in Sahaja is that, by doing this, you will be exploring your own inner depths further and getting a unique type of enjoyment you've never experienced before in your life.
Is there a bait-and-switch strategy behind Sahaja online where you initially offering the benefits of this site for free, only to charge for them in the future? Are there any premium offerings that are only available to paid members?
No, all of Sahaja's body of knowledge and all its services are now — and will always be — completely free. We are mandated by our Founder's philosophy that true spiritual meditation cannot be paid for. There are no premium services only available for an extra charge, and there is never anything to purchase on this site. However, due to the limitations of internet bandwidth or the number of concurrent meditators and the instructors' ability to manage groups of practitioners, you may be wait-listed before being able to join the advanced classes. In some cases, our instructors may also recommend that you continue attending the basic meditation sessions for a while before migrating to advanced classes because it will be more beneficial for you.
How can I make donations to Sahaja Online?
Sahaja Online does not accept donations.
Can I learn and practice Sahaja meditation on my own based on the information on your website and by not registering for your online sessions?
Try it and let us know if you were successful, but honestly, the chances are very low. This is because your inner energy awakening generally needs to be initiated by a trigger, such as the instructor leading the session. Further collectivity and collective meditation is central to progress in Sahaja meditation. You are less likely to make long-term progress just meditating on your own at home. Since we don't charge you for our services or attempt to sell anything on this website, you can be sure that we're saying this entirely for your own good. So try and maximize the attendance on our online meditation sessions.
Can I teach Sahaja meditation to others?
Yes, of course, but with some caveats. We recommend that you reach an advanced level of practice of Sahaja and have completely stabilized your vibratory awareness in order to do this. We want to encourage more people to start practicing Sahaja meditation and become instructors in their own communities, schools and workplaces. It's very hard for someone to be a credible Sahaja instructor for long without having knowledge of advanced concepts and strong vibratory awareness. But please understand that you are not allowed to charge any money for Sahaja at any time.