Community
Our Instructors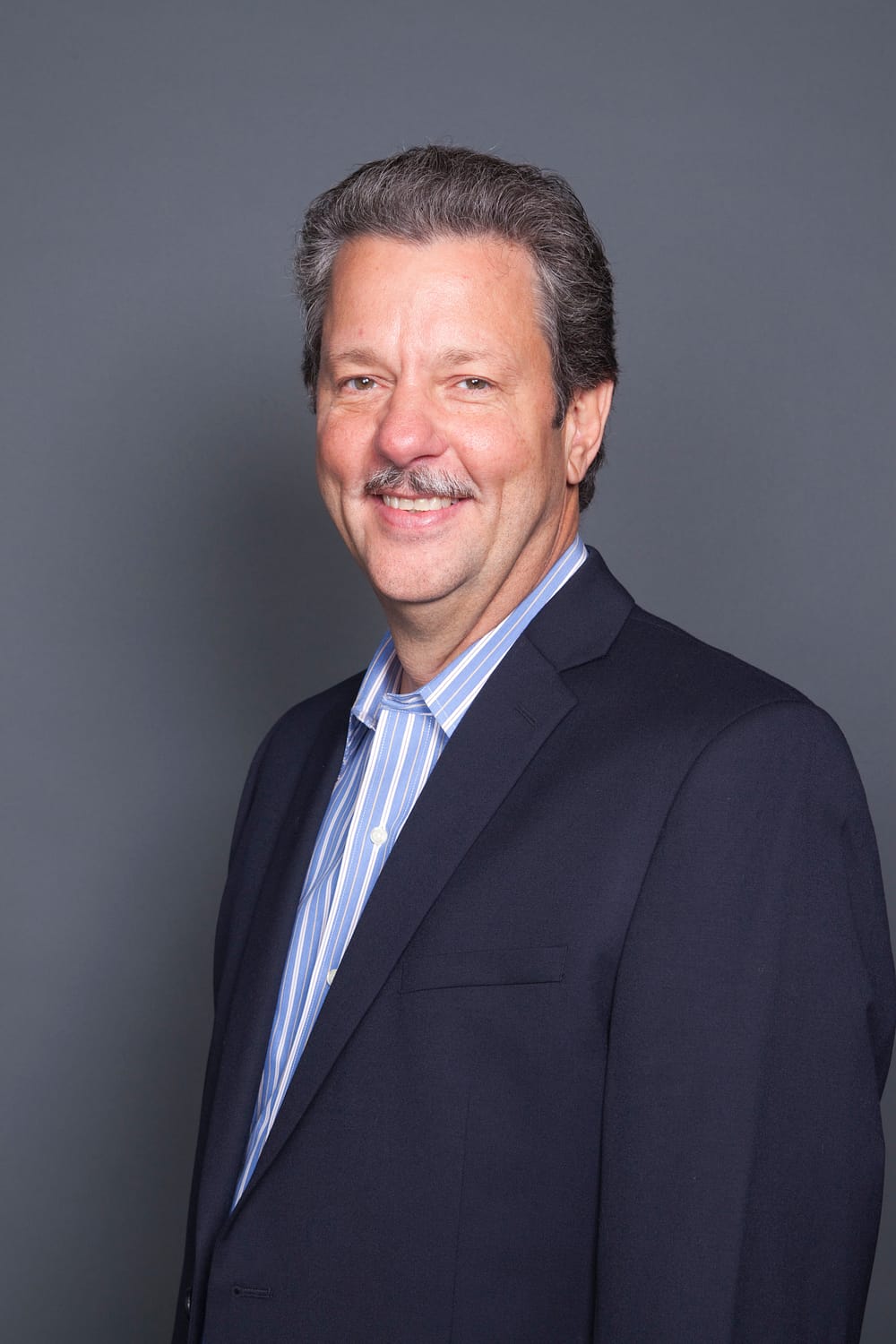 David Dunphy
Instructor
David is an architect, husband and father of two, and longtime Sahaja meditation practitioner. In 1983, after graduating from the School of Architecture at the University of Kansas, David moved to California, began working professionally, and yet found himself searching for something more. Over the course of his first year in California, David began to read insatiably about meditation and spirituality but felt underwhelmed with his own personal experiences. Inspiration arrived when David met Shri Mataji Nirmala Devi, the founder of the Sahaja practice. Moved by the depth of his experience, David found the relief and energy he had been searching for in Sahaja meditation's non-formulaic and tangible practice. Dedicated to the practice of Sahaja, David now enjoys sharing the timeless techniques of Sahaja meditation, empowering others to achieve a rich inner life full of balance, strength, and compassion. He encourages students to see beyond the trends and packaging to discover a meditation practice uniquely their own. David serves the community through teaching, speaking, and serving in various roles in non-profit organizations, introducing Sahaja meditation at programs in Los Angeles, New York, San Diego, Seattle, Vancouver, and Honolulu. Licensed to practice in five states, David is an NCARB Certified Principle Architect whose firm specializes in hospitality design, creating signature hotel destinations around the globe. For fun, David enjoys bodyboarding in the Pacific Ocean, restoring classic muscle cars, wearing cowboy boots to pay homage to his Texan roots, and renovating his midcentury modern home where he lives with his family.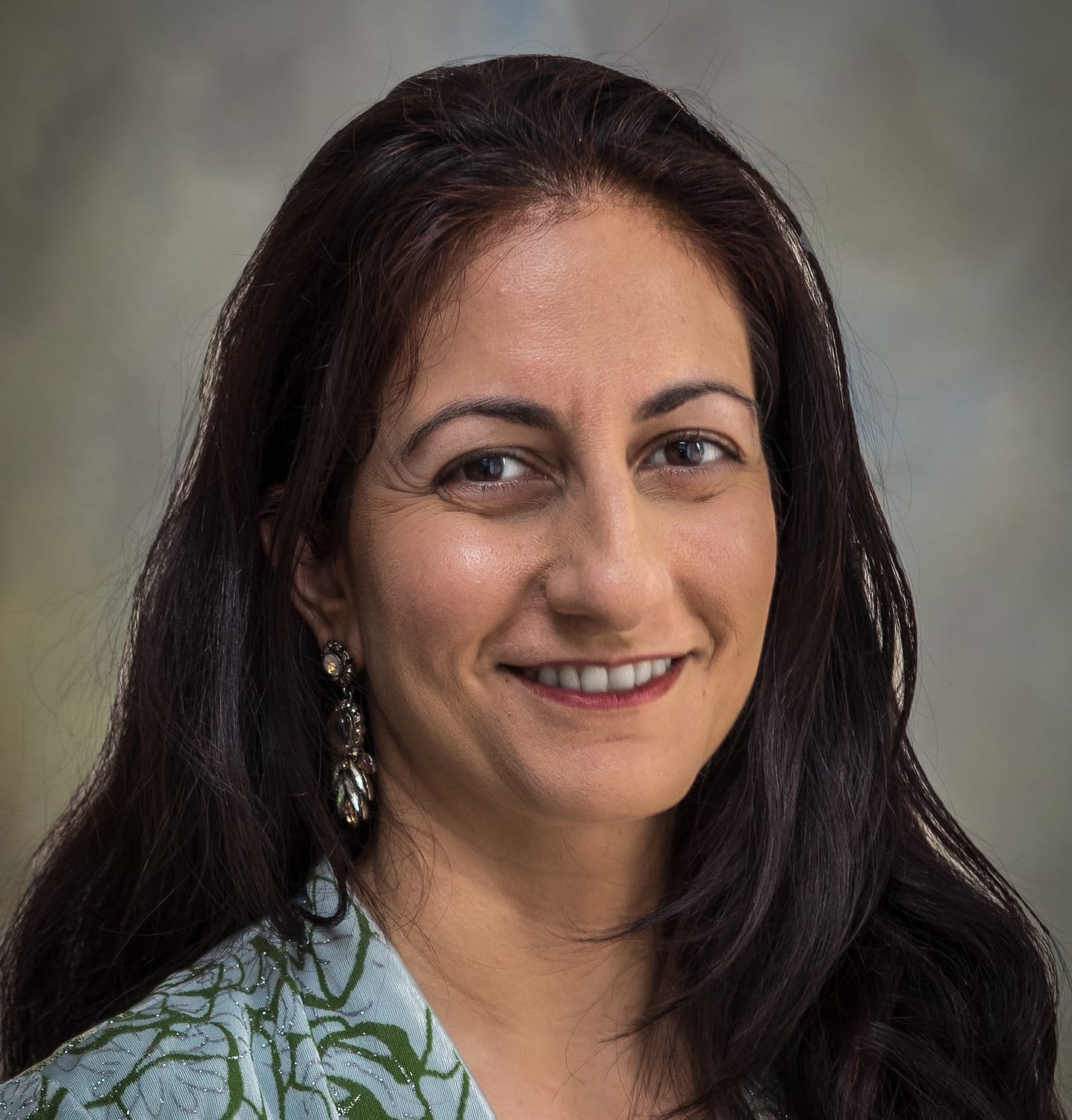 Louisa Upadhya
Instructor
Born and raised in New York City, Louisa first discovered the Sahaja practice in India. At a very young age, Louisa was a deep seeker in search of truth. Unlike others her age, she was often found engrossed in philosophical books in the hopes of gaining knowledge about herself and the world. It wasn't until Louisa found Sahaja that her search came to an end. She had a tremendous meditative experience, one evening, and that allowed her to understand that peace, joy, and knowledge actually come from within. Louisa lives in South Florida where she tries to bring the experience of Sahaja meditation to a number of audiences. She helps run a Sahaja meditation center near her home and introduces Sahaja in workplaces, schools and other organizations. Louisa has her Masters degree in Elementary Education and has enjoyed playing multiple coaching roles in her life in the areas of reading, Health and Wellness and Sahaja meditation. She currently coaches clients nationwide in achieving optimal health from the comfort of her home. In her free time, Louisa enjoys exercising, cooking and entertaining. Sahaja has been an integral part of Louisa's life for over fifteen years and helps her incorporate health and wellness concepts into her health coaching business, a new venture which, like Sahaja, also promises life-long transformation.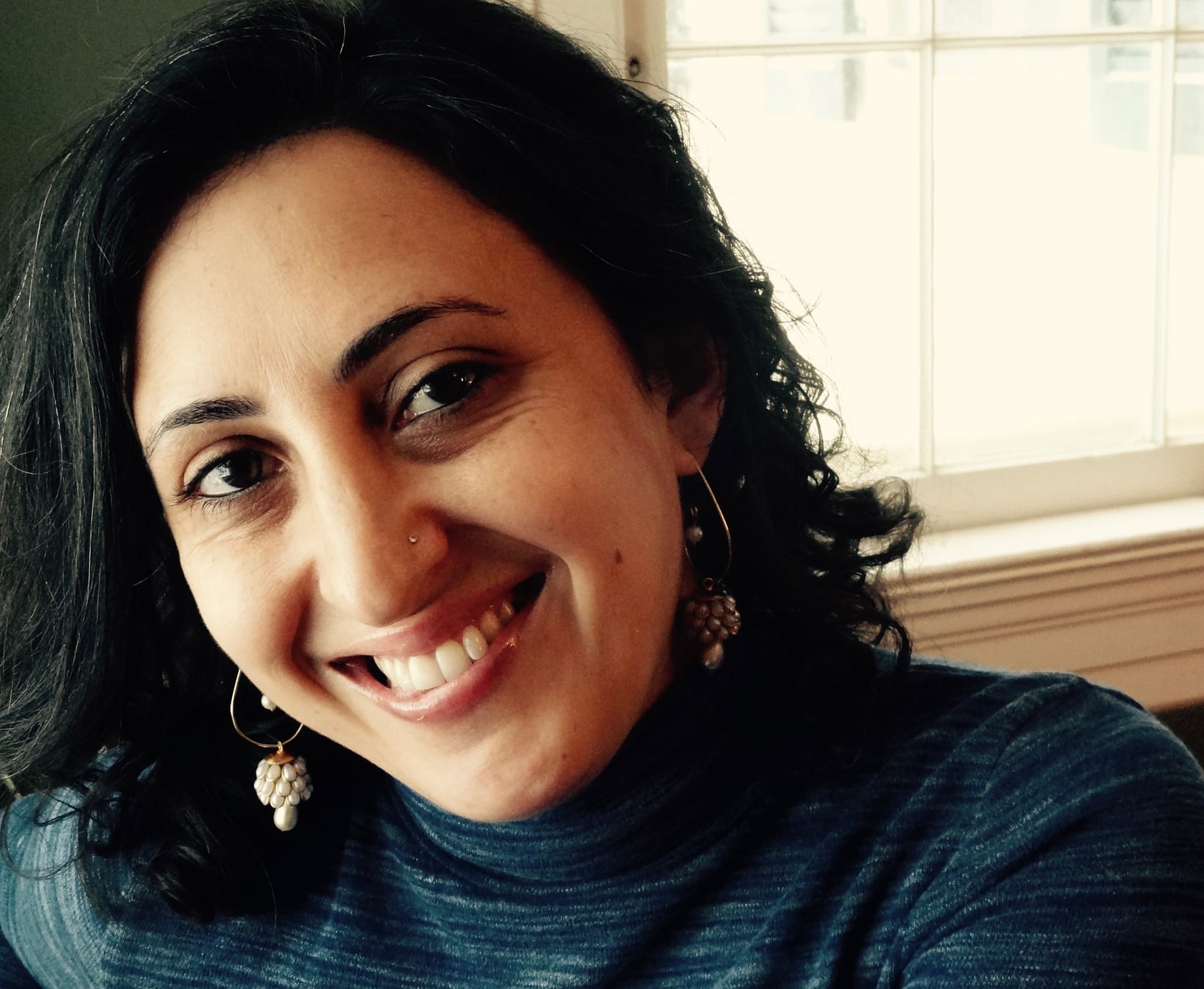 Melanie Pandit
Instructor
Born and raised in New York City, Melanie now lives far from the madding crowd in upstate New York where she is very active as a Sahaja instructor. With over 22 years of experience in Sahaja practice, Melanie brings a fresh approach to teaching, sharing the techniques that led her to discover the energy within, which is of importance amidst today's busy lifestyles. Working with people from all walks of life, Melanie also loves the opportunity to bring Sahaja into the workplace through corporate and professional training programs. In addition to her travels in and around Europe, Melanie visited India more than 15 times, spending a year exclusively living and traveling the sub-continent. Melanie received her bachelor's degree from Skidmore College, majoring in Asian Studies and Dance, and has worked in refugee resettlement, arts and education, and pregnancy and birth support. A mother of two, Melanie is artistic and talented, spending her free time gardening, practicing international dance, and enjoying the beauty of nature easily found in the countryside of upstate New York.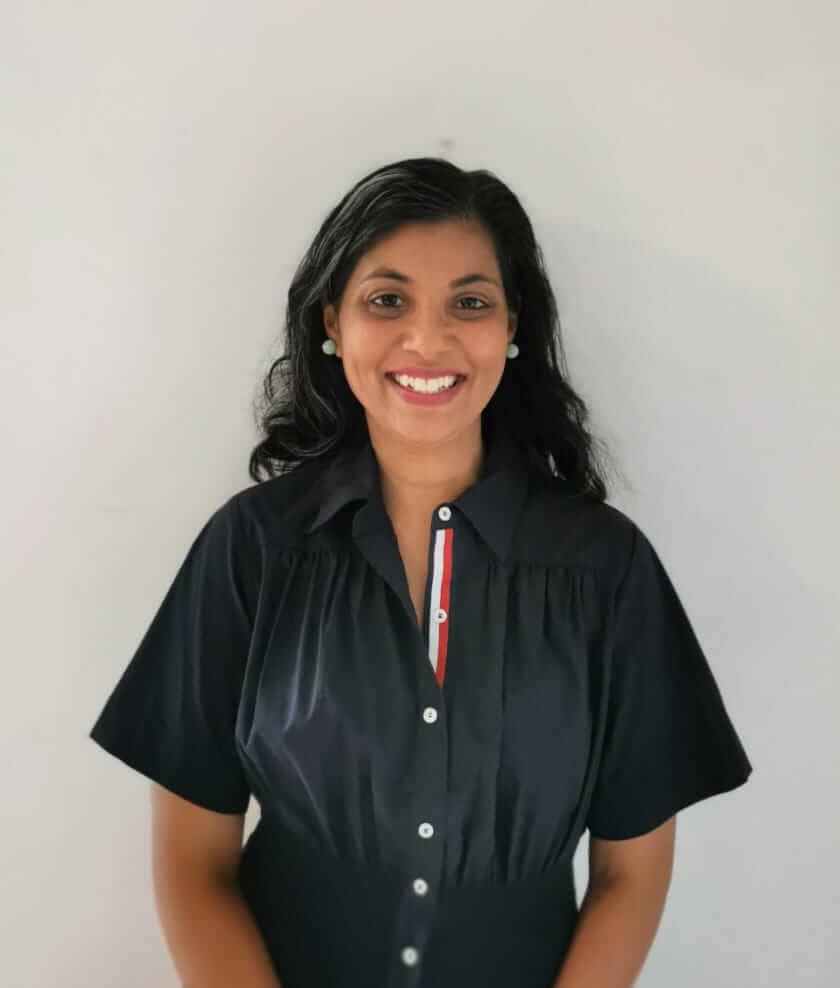 Rajinee Jeffers

Rajinee has been practicing Sahaja for the past 7 years. Sahaja has enabled her to see the beauty in everything and everyone. Rajinee has a degree in Psychology and when she discovered Sahaja, she appreciated the integration emotional, psychological, and spiritual well-being through this meditation practice. Sahaja is the foundation on which a strong, physical, emotional, and spiritual self can be built. Rajinee was born in Guyana, grew up in Suriname and moved to Canada when she was 14. She now lives in Regina, Saskatchewan, with her family. She enjoys spending time with her family, road trips and long walks in nature. Rajinee is passionate about community service and being a positive role model within her community. She strongly believes that our community is an extension of ourselves and as we strive to better ourselves, we should also strive to empower those within our community. When she discovered Sahaja in the small town of Regina, it truly felt like a blessing. It came to her in a time when she needed it the most. Before Sahaja, she describes herself as, angry, impatient, a know it all, very judgmental, and a person that needed to be in control. Today, she is a completely different person, a person that can see the essence of a mountain, a blade of grass, and most importantly, in every person she comes across. Rajinee finds joy in being an instrument that helps others to discover their truest, purest self.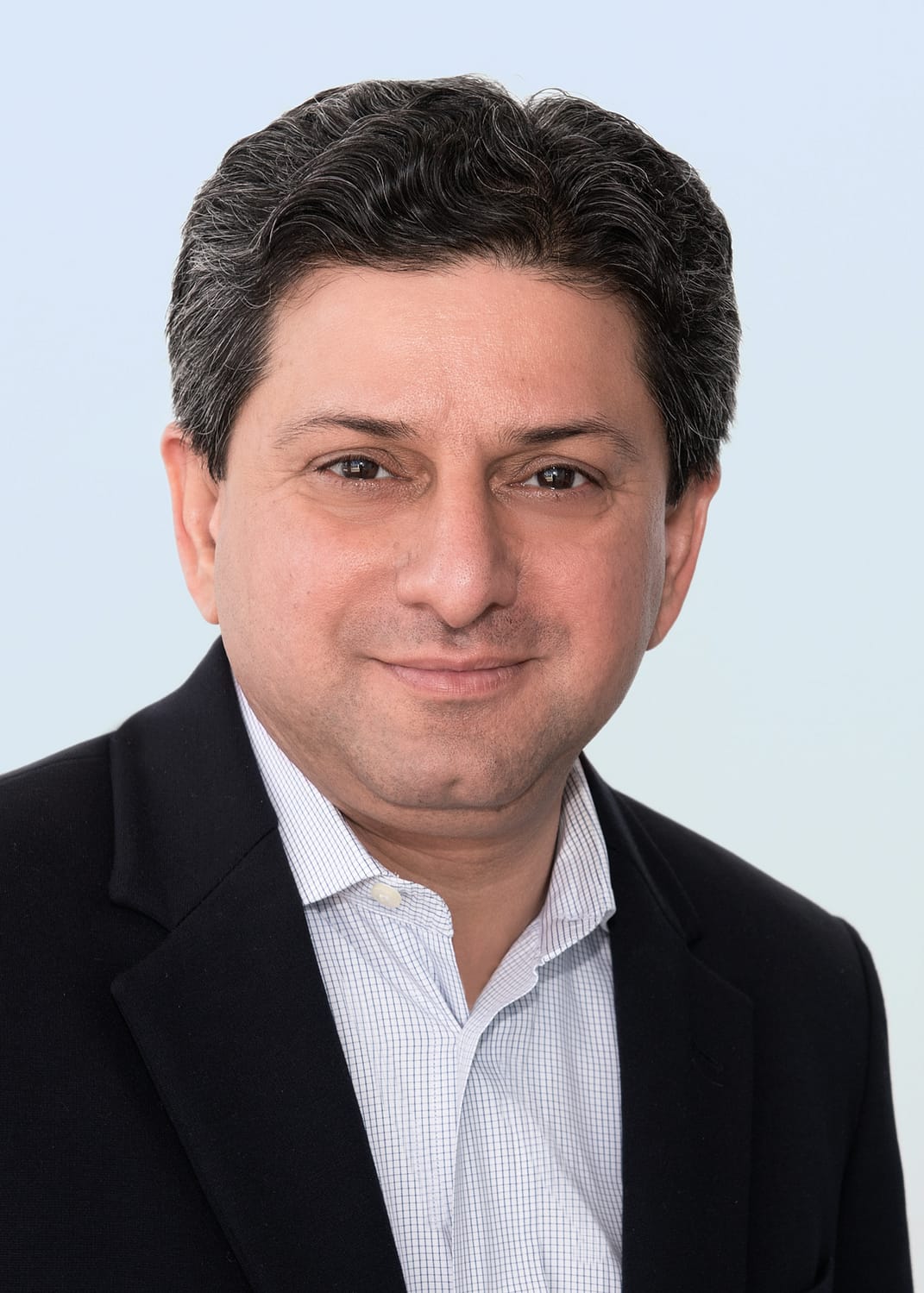 Dr. Ashish Pradhan
Instructor
Expert Sahaja instructor and accomplished physician, Ashish Pradhan's interest in Sahaja meditation was kindled by his father at a very young age. Born and educated in India, Ashish finished his basic medical studies in Mumbai followed by post-doctoral training in Canada. As a physician, Ashish has been involved with research and development within the global pharmaceutical industry for close to two decades. He has predominantly worked in cardiovascular and neuroscience disease areas in various capacities at global as well as national level organizations in North America and Europe. Ashish is married to an Italian national who shares his passion for good food, great company, and travel. They have lived in various cities in Canada, Europe, and the US. He is an inveterate reader with interests in both classical as well as contemporary fictional and non-fictional works. Besides, he is attempting to learn Indian classical music, having been extremely fond of it since childhood. Ashish fancies himself as an amateur chef, a feeling not entirely shared by those close to him, but that has not been a deterrent for his endeavors. Ashish leads regular weekly meditation sessions in New Jersey where he presently resides. Fortunate to have learned Sahaja concepts directly from the founder of Sahaja, Ashish has been keenly involved in Sahaja public programs and medical conferences in India, Europe, Canada, and the United States.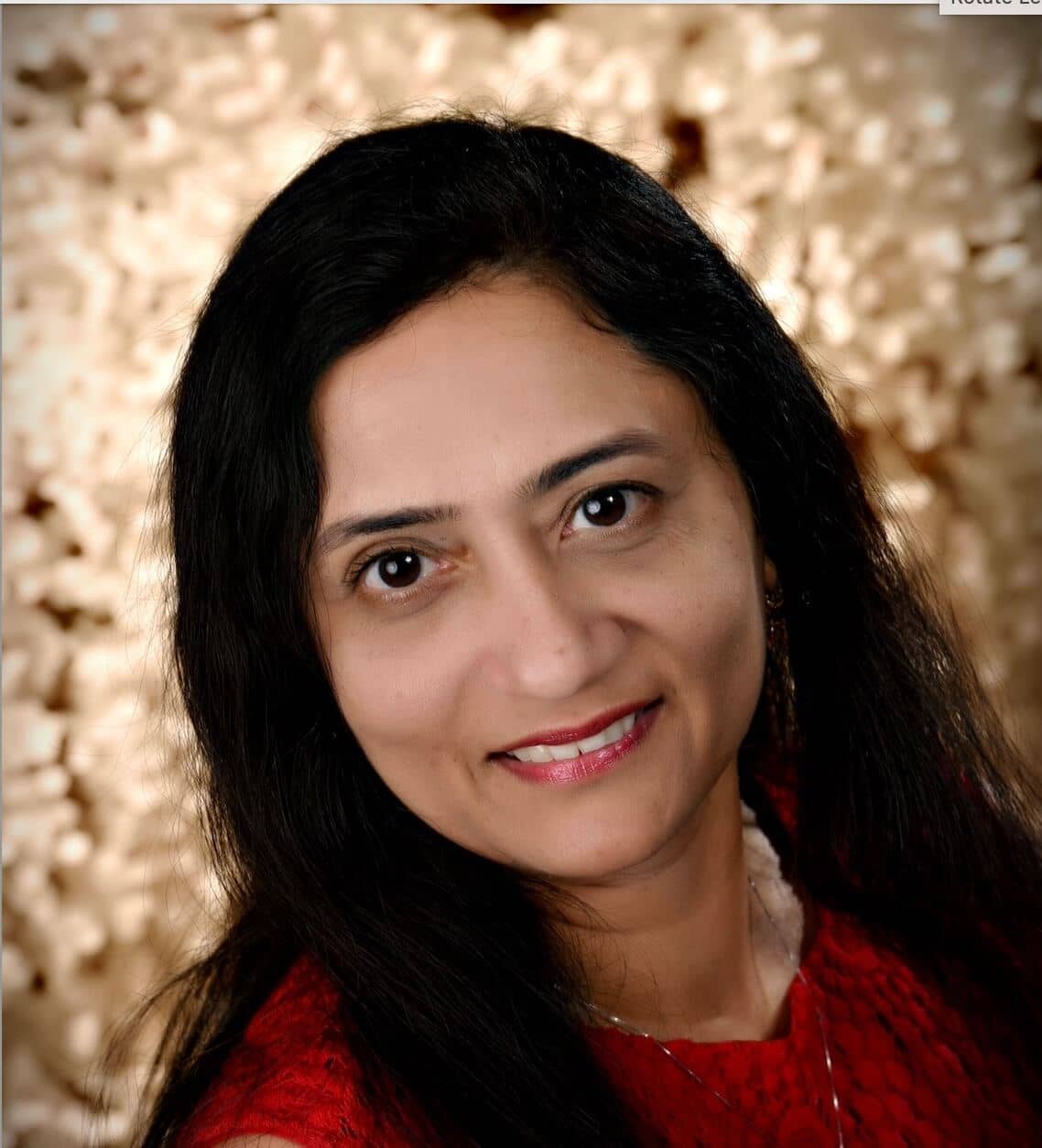 Mamata Vaidya

An accomplished technology leader in a Fortune 100 company with strong management skills and broad technical experience, Mamata is a thought leader that helps enterprises achieve digital transformation through cloud solutions and information architecture from inception to delivery. She is passionate about developing and serving individuals and teams to deliver high value, high quality results. Originally from India, Mamata came to the United States in the late 1990's. Mamata Vaidya's interest in Sahaja meditation was elicited by her parents. Having seen her parents practice meditation in her early age, Mamata saw the benefits of Sahaja Meditation and the impact that it could bring to mankind. This motivated Mamata to lead Sahaja Meditation meetings to introduce as many people to Sahaja Meditation and have them experience the ultimate peace and self balance. She was also fortunate to learn Sahaja directly from the founder. Mamata was deeply inspired by her father who traveled in multiple cities in India to spread the knowledge of Sahaja Meditation and helped transform many lives through Sahaja Meditation with the guidance of the founder. Having worked in the corporate world for more than 25 years, Mamata believes that Sahaja Mediation techniques can help alleviate the ideological challenges faced by the individuals at work today. As a wife and mother of two, Mamata's other interests are music, hiking with family and friends and mentoring high school students in the Robotics field.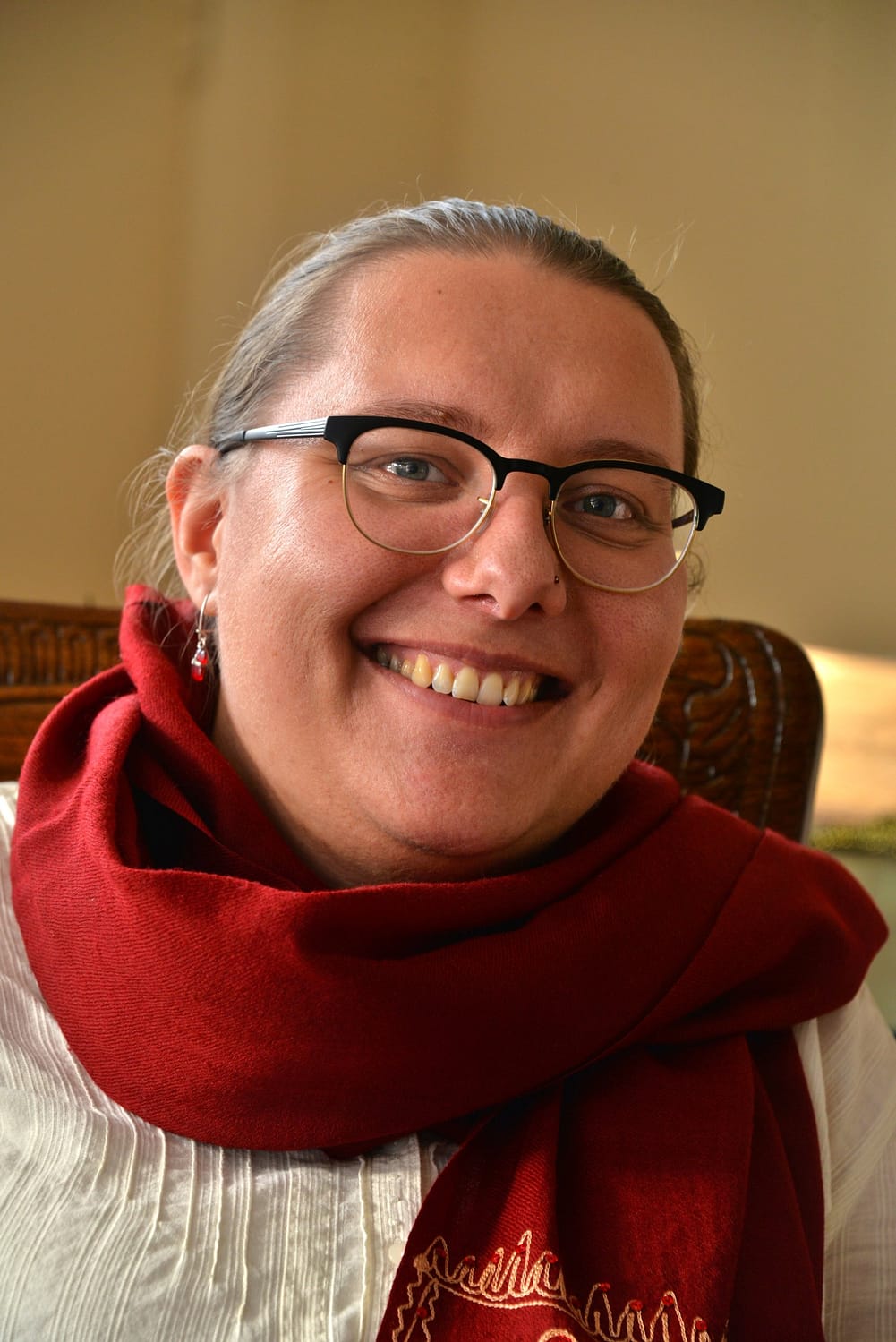 Mar'yana Svarnyk
Instructor
As a Sahaja practitioner for over 10 years, Mar'yana teaches Sahaja meditation in a variety of settings, including lunchtime meditation sessions in corporate and professional environments. She finds Sahaja immensely helpful in all aspects of life, enabling her to see life situations from various perspectives. She treasures both the clarity she has fostered through Sahaja practice as well as the relationships she has gained with other practitioners. With an undergraduate degree in philosophy, Mar'yana traveled to Canada to pursue her graduate studies where she is now completing a PhD in philosophy, with a focus on Heidegger's notions of the holy and divine. Joining her love for art and philosophy, Mar'yana engages with artwork to aid in the understanding of difficult philosophical concepts, working also as a teaching assistant in the fields of philosophy and the humanities. In her free time, Mar'yana has begun experimenting with natural dyes as she practices the traditional Ukrainian craft of decorating Easter eggs. She enjoys music and is humbled by the graceful capacity of music to bring people into a meditative state. She is learning to play the bansuri, an Indian bamboo flute, and enjoys each moment of peaceful practice. Mar'yana attributes her love of art, nature, and music to her childhood in Ukraine, where she enjoyed the simple pleasures of the mountainside. She finds peace and balance in nature, appreciating its unique ability to restore well being.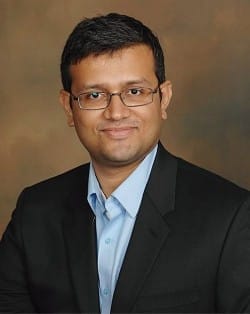 Shamik Ghosh
Instructor
Shamik Ghosh found Sahaja as an undergraduate student in India. With persistent practice, Sahaja has become a rejuvenating force in Shamik's daily life. As a busy technology professional, husband, and father of two, Shamik relies on Sahaja as a bedrock of strength and peace. Shamik received his M.A. in Advertising from Syracuse University, New York and holds an undergraduate degree in engineering from Pune University in India. Today, Shamik serves as program manager for a technology business specializing in multi-channel contact. In this role, Shamik guides the client services, technical support and implementation teams, ensuring that enterprise and business customers are successful in optimizing process and technology. As the son of a merchant marine engineer from Kolkata, India, Shamik grew up traveling with his mother and brother to unique destinations in Asia, Europe, and the Americas to spend time with his father. Shamik attributes much of his success to his family, including his mother, grandmother, many aunts, brother, wife, and daughter – without whom he believes life would be barren. Although busy with work and family, Shamik enjoys fine tuning his presentation skills as VP of PR for Toastmasters in Palm Harbor, Florida. Shamik believes mankind has evolved to great heights of advancement and is poised to embark on new, exciting adventures in collaboration.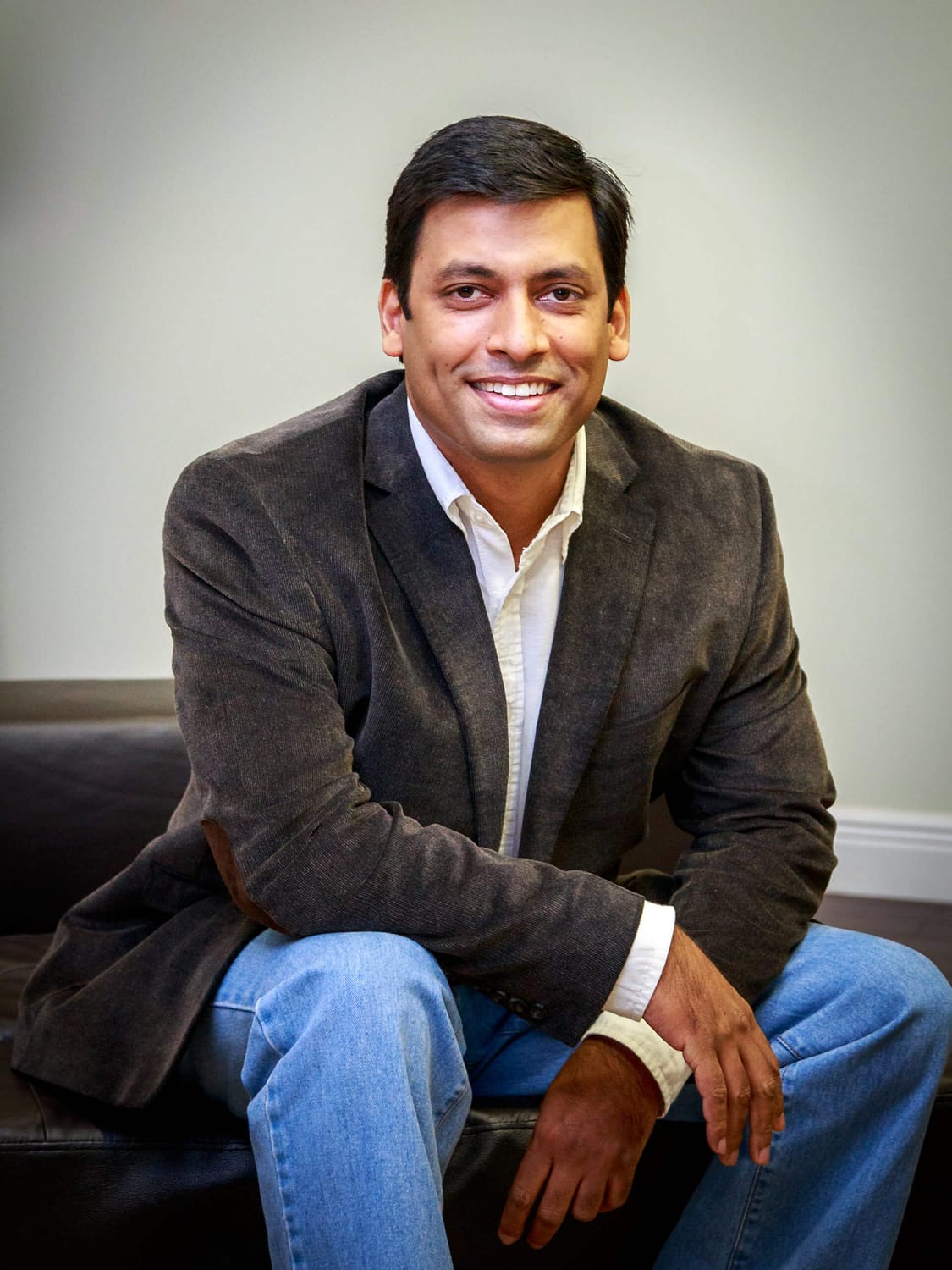 Anjan Upadhya
Instructor
An accomplished technology executive by profession, Anjan Upadhya is one of our earliest adopters of the Sahaja practice with decades of experience as a meditation practitioner and instructor. From a very young age, Anjan was introduced to Sahaja meditation by his mother and aunt in India. Having witnessed its benefits firsthand, during his early and teenage years, he dove deep into the teachings of the founder, Shri Mataji Nirmala Devi. He was also fortunate to learn Sahaja directly from the founder. Watching Shri Mataji spend endless hours teaching this meditation technique to the scores of people all day long, he developed a real sense of purpose and understanding of the impact this meditation could have on humanity as a whole. Anjan was fortunate to experience many different cultures around the world as his family moved to different places. That helped him to truly understand the universal nature of human beings. But it became evident to him that it would be impossible to recognize that reality without discovering the inner spiritual self. And Sahaja meditation, he discovered, was the key to allow everyone, regardless of their origins, financial status or faith, to help tap into their inner potential. Anjan has a background in biological sciences and arts. He enjoys the challenges that come from creating business solutions using technology. In addition to conducting regular meditation sessions at work, he also conducts multiple weekly sessions at a local meditation center in South Florida. He is also a published photographer and has a deep interest in visual arts and music.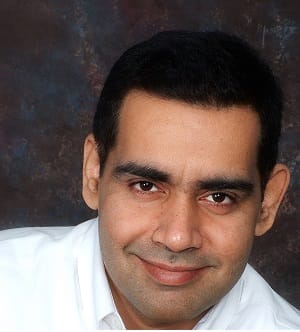 Shankar Ramani
Instructor
A senior executive in a Fortune 200 company, professional Indian classical vocalist and teacher, and ardent Sahaja practitioner and instructor, Shankar conceptualized and created Sahaja Online. Shankar's experiences with Sahaja are far reaching. After his initial 9 months of personal, persistent practice, Shankar was fascinated by the deep, spiritual experience and amazed at how approachable Sahaja can be for people with careers and families. Originally from India, Shankar made the United States his home in the early 2000's where he strove for an even deeper appreciation of both Eastern and Western cultures and the differences between people across the globe. His discoveries enabled him to align the Sahaja style of meditation to the tastes of the American public. And thus, after years of work, Sahaja Online was born, bridging science and spirituality and proving that meditation isn't just for mystics and monks. Through Sahaja Online, Shankar strives to pass on the simple and profound experience of Sahaja to others so that lives can be transformed to higher states of maturity and exploration of self, inspiring others to become global and think universal, free from often self-imposed limitations. A world traveler, Shankar travels between India and America several times a year for music concert tours and work. While music, meditation, and management are three key occupations of his day-to-day life, he's also a great fan of humor, sitcoms, political satire, and thought provoking films with deep emotional impact.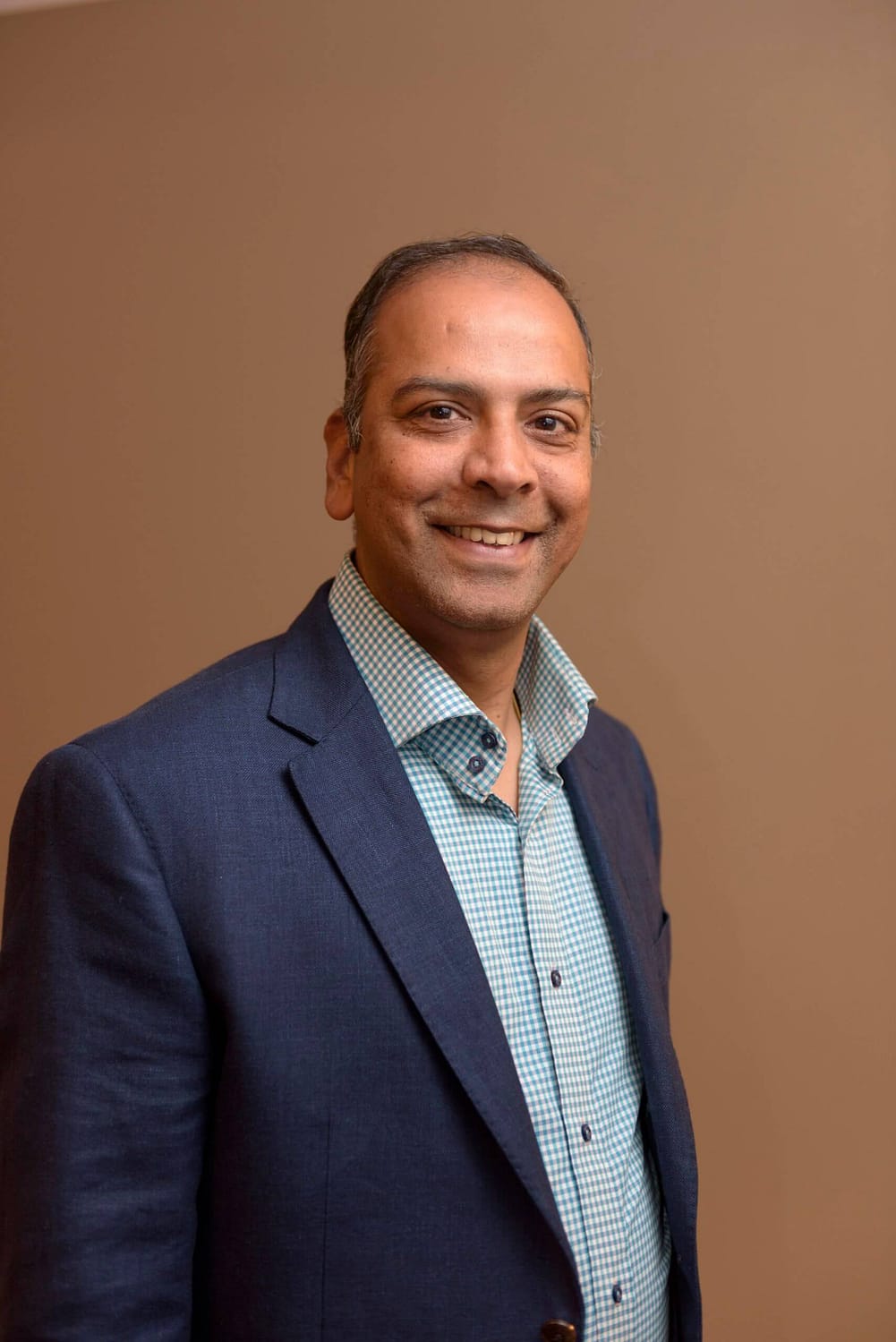 Dr. Nitin Gupte
Instructor and medical professional
A dentist by profession, Dr. Nitin Gupte has been in Australia since 1995. He lives on the east coast of the country (Norfolk Island). He owes his Sahaja experience and learning to his mother who introduced it to him back in his early teens. He was even more fortunate to learn and understand this simple and powerful form of meditation from the founder Shri Mataji Nirmala Devi. He has been practicing and teaching Sahaja meditation for more than 35 years as it has profoundly and positively affected his daily professional and personal life keeping him healthy, calm, focused, peaceful, balanced and ever so happy and joyous. Dr. Nitin has traveled extensively teaching and conducting classes within Australia and southeast Asian countries over the years with fellow Australian Sahaja practitioners. He is amazed at how Sahaja has been taken up by multitudes in countries like India, China, Vietnam, Malaysia, Taiwan and Singapore practicing and achieving the inner peace which is so much talked about. Other interests and hobbies that keep him busy and entertained include woodturning, African drumming, reading, cooking and recently, snorkeling.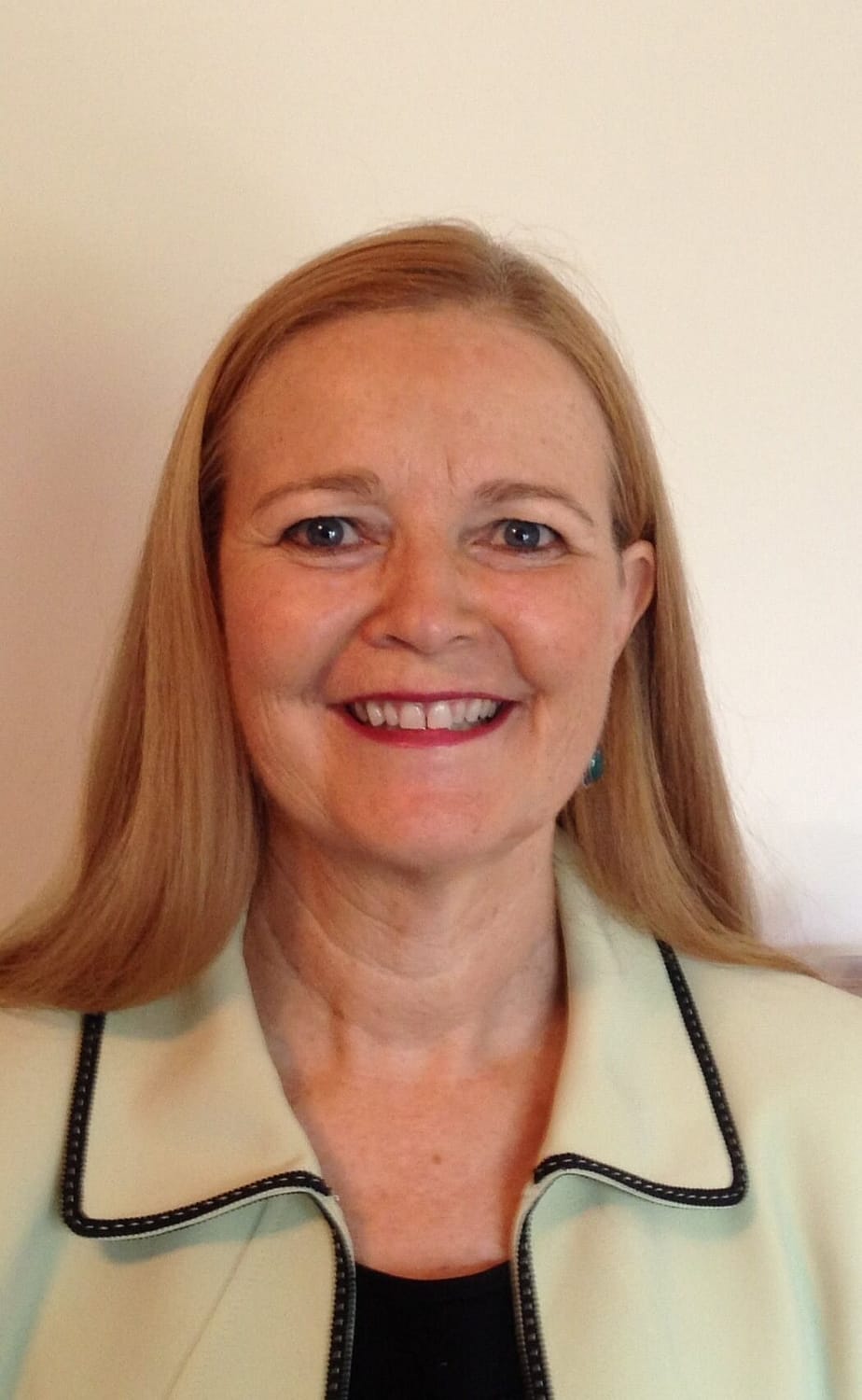 Leslie Aiken
Instructor
With her compassionate, authentic approach, Leslie enjoys helping others find themselves through meditation and collective gatherings. An experienced meditation instructor, Leslie has spent the greater part of the past 35 years establishing new meditation centers and facilitating classes, both in-person and online. After a successful career as a Certified Public Accountant and a manager in Thousand Oaks, California, she has recently retired and has been living for the past few years in Cabella, Italy with her husband Akbar. As a former violinist and an avid naturalist, Leslie has an interest in hiking, world music, and helping young people find hope and meaning. Living and teaching meditation has taken her to many parts of the globe. Whether it is Europe, Russia, India or the US, she sees the beauty and cultural nuances that color the lives of seekers from different countries and walks of life. In a very natural and disarming way, she is able to cross-cultural and spiritual bridges to bring people together to find commonality. Leslie's meditation classes often begin with broad universal themes connected to pre-readings such as poetry, music, videos or artwork. These spiritual works serve as a segue for introspection. Her style is cultural fusion, meditation and music, and spiritual mysticism decoded. Through Socratic inquiry, students examine biases, contemplate the nature of self-worth and humility in thought and deed. By exploring micro and macro expressions of spirituality, she helps seekers see their own patterns and form new life-giving routines. Get ready for a dose of reality, though. In Leslie's classes, students learn to apply the art of meditation and self-mastery within the modern world. Here you'll find love, acceptance, and be prepared to begin the work of renewal.
Gabrielle Mane
Instructor and medical professional
Gabrielle is an experienced Sahaja practitioner who lives in Australia. She is a living example of the global nature of the Sahaja practice, helping Australians learn this spiritual meditation for many years now. Best of all she is a physician by profession and combines her medical expertise with holistic well-being practices from Sahaja as a meditation instructor.